If the space of your loft conversion is limited it can be frustrating – especially as the whole reason behind a loft extension is to give you more space. However, fear not… we at Upper Room Lofts have come up with a list of brilliant loft conversion designs that are sure to make the most of any small space.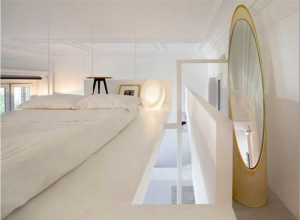 Photo: blogs.cotemaison.fr
We love this minimalistic mezzanine level that houses the bedroom. It may not be suitable for every space as you do need a rather high ceiling, however if you've got it this is a great way to use it as it can almost double your floor space.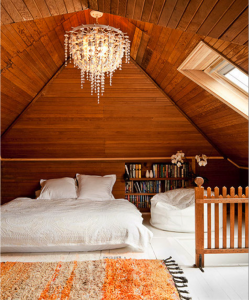 Photo: hannahoregan.tumblr.com
This nomadic type space is very cozy, and charming. The roof light really makes the most of the natural light and in return it really brings out the colour of the wood paneling. Just stunning.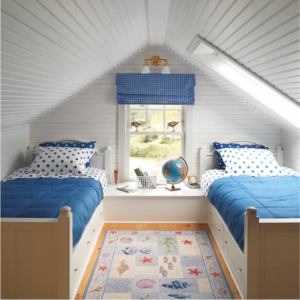 Photo: This Old House via www.decoratingyoursmallspace.com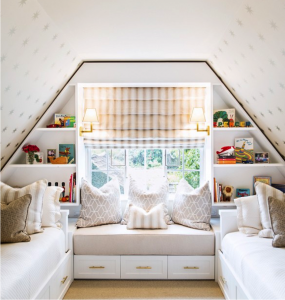 Photo: Life.Style. , shannonwollack.com
What kid wouldn't want a loft space like these? They're bright and airy, and the under-bed storage is a massive bonus.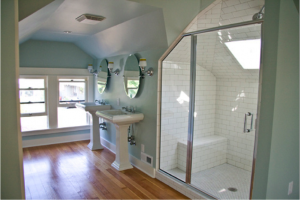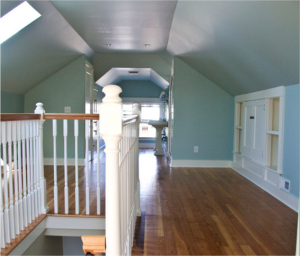 Photo: kellyraeroberts.blogspot.co.uk
This master suite is absolutely to die for. This is what loft extensions are all about! The built in storage is a brilliant idea for anyone who lacks space and the walk through bathroom is genius. I love the spacious shower with it's very own Velux roof light. It really is magnificent.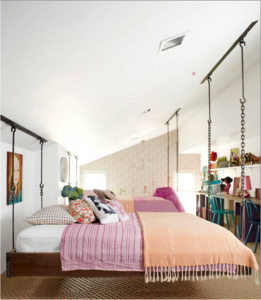 Photo: countryliving.com
Wow! This space created for two teen girls is incredible and it really does offer a space to grow into. Those hanging beds…well, aren't they just gorgeous? Forget four posters, these are definitely way cooler. We love the wall length desk, just think of all the storage you could fit under it, and those colours are so fresh! This space really shows that you can create a wow factor no matter the size of your loft!