Expand your home
Adding beautiful space and value
Welcome To Upper Room Lofts
Trusted & Professional Loft Conversion DKI
An Upper Room Loft Conversion is one of the most cost effective, hassle free, professional ways of transforming your loft into a spacious living area that you and your family can enjoy.
Here at upper room lofts we aim to achieve the highest standard of loft conversions, completing them within the time frame discussed with each individual client.
We as a company, understand that every client has different needs and wants when it comes to deciding on a loft conversion and the individual specifics for their home. We pride ourselves on always striving to work personally with our clients, making sure that they are always 100% satisfied with the customer care, and most importantly, the work that we are providing.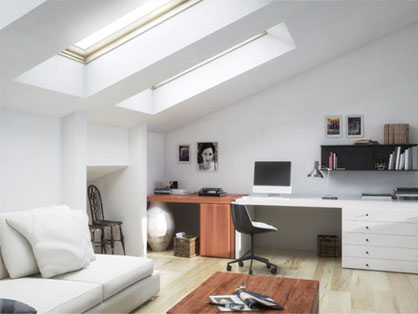 Rear Dormer
A rear dormer is a window featured addition to the rear of the roof. A rear dormer will provide you with additional standing headspace, therefore adding to the larger feel of the room, as well provide better space for the staircase access in most cases. Dormers to the rear of a property are very popular due to their aesthetic appeal. They do not detract from the design of the front of the property.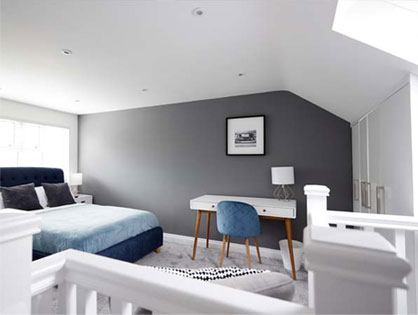 L Shaped Dormer
The L-shaped dormer is increasingly popular on edwardian and Victorian properties across London. If the space permits, you can often fit up to two bedrooms and a bathroom across the entire top floor of the property, often reaching the maximum allowance of 40 cubic feet of space.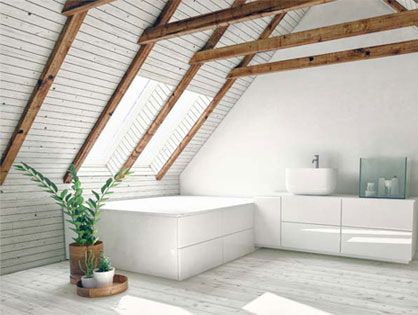 Mansard
The Mansard is another common addition to Edwardian and Victorian homes, as well as more modern properties where the owner would like to add a bit of character, but at the same time maximise the space available, without the need to add a boxed dormer to the front of their property.
With Upper Room Lofts
Customer Service Is Paramount
We pride ourselves on attention to detail and helping our clients enjoy a worry free experience when going through the process of converting their loft. Having multiple tradesman in your home, dust and dirt being thrown up in to the air, and the inevitable disruption to your every day life is hard enough as it is, so it's important to us that we do not add any unnecessary stress on to you. We will work with you every step of the way, hold your hand as much or as little as you need us to, and ultimately complete your loft conversion in a timely, efficient and on budget way.
Why Convert Your Loft?
Five Great Reasons To Convert Your Loft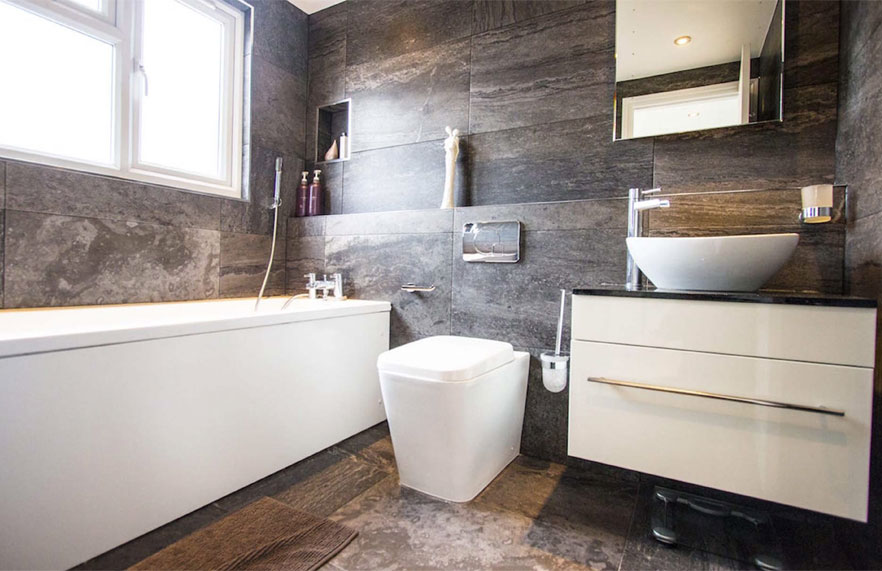 Arrange a visit or
get free advice 0800 612 6725