Upper Room Lofts is trusted and professional loft conversion specialist operating across London, Essex, Kent and Hertfordshire. We pride ourselves on attention to detail and helping our clients enjoy a worry free experience when going through the process of converting their loft. Having multiple tradesman in your home, dust and dirt being thrown up in to the air, and the inevitable disruption to your every day life is hard enough as it is, so it's important to us that we do not add any unnecessary stress on to you. We will work with you every step of the way, hold your hand as much or as little as you need us to, and ultimately complete your loft conversion in a timely, efficient and on budget way.
If you would like to know more about how we work, or more importantly how we can assist you why not book a free no obligation quote today.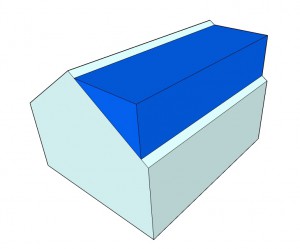 Rear Dormer
A rear dormer is a window featured addition to the rear of the roof. A rear dormer will provide you with additional standing headspace, therefore adding to the larger feel of the room, as well provide better space for the staircase access in most cases. Dormers to the rear of a property are very popular due to their aesthetic appeal. They do not detract from the design of the front of the property.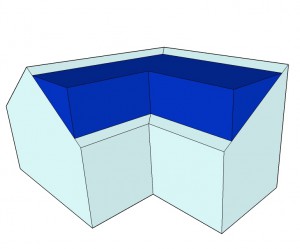 L shaped dormer
The L-shaped dormer is increasingly popular on edwardian and Victorian properties across London. If the space permits, you can often fit up to two bedrooms and a bathroom across the entire top floor of the property, often reaching the maximum allowance of 40 cubic feet of space.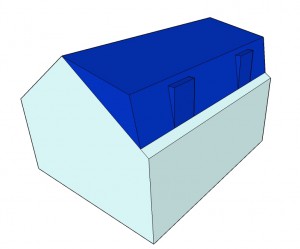 Mansard
The Mansard is another common addition to Edwardian and Victorian homes, as well as more modern properties where the owner would like to add a bit of character, but at the same time maximise the space available, without the need to add a boxed dormer to the front of their property.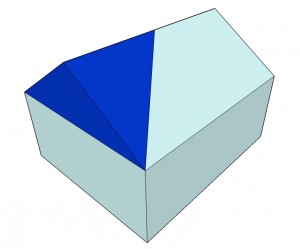 Hip to gable
The Hip-to-gable conversion extends the sloping side part of the roof (typically on an end of terrace or semi-detached property) out vertically, creating the gable, taking the wall all the way up to the ridge of the roof, adding significant height across the full width of the property.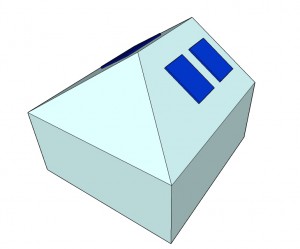 Eaves / Velux
Eaves style loft conversions are the type we all know where we have to duck slightly as we walk around the room. They make use of the existing space, and benefit from the addition of roof windows, often called Velux, drawing in significant amounts of light. They are seen as the most cost effective to complete, and involve little external structural work if any at all.